Maybe It's Time To Look After Those Important Items…
Self storage can often be pretty useful, but there are times when having items in storage can even make you money. At East Bank Storage we've been thinking about items which could be kept in storage that have definitely gone up in value; the items we wish we had!
Our list includes some unbelievably expensive, unique and historic items, showing that there's plenty of stuff that's perfect for storage, you just have to think 'outside the box'.
Here's our top ten record breaking items you wish you had in storage…
Hermes Birkin Handbag
Our list of record breaking items (that you wish you had in storage) starts with a bit of glamour; a diamond studded Hermes bag that sold in 2017 for a whopping $378K!
Ringo Starr's Drum Kit
Musical instruments are one of the more popular items to be found in storage, as musicians often leave their treasured possessions at venues or in studios, never to be seen again, until they're rediscovered years later with a hefty price tag.
Ringo Starr's Ludwig kit featured in over 200 Beatles performances between 1963-1964, as well as featuring on Paul McCartney's first solo album.
Given the public's love of all things Beatles, as well as the growing popularity of authentic, vintage instruments, it's no surprise that the kit sold at auction in 2015, for an eye watering $2.2 million.
Storing drum kits, especially vintage kits such as Ringo's Ludwig, should be done in clean, dry units, as they can be susceptible to water damage and rot. Of course, if you have valuable kits (which you're hoping will only increase in value) you'll want to look at maximum security storage units.
Vintage Leica Camera
Second on our list is another vintage item; a Leica 35mm camera; sold at auction in 2012 for $2.8 million. The camera, which was originally created with 24 others, as part of testing, is now thought to be one of only 12 left in the world.
We're not suggesting that you'll have anything as rare in your possession, but it does make us wonder which electronics, such as computers and cameras, will become the in demand antiques of the future? Maybe it's time to store those dusty old Atari's, Kodaks or Polaroids?
Reticulated Chinese Vase
If you've got any extra special ornaments at home, such as vases and glassware, you'll want to consider storing them more securely when you see the third item on our list! A Chinese, reticulated vase, known as the Harry Garner Vase (after it's original owner) sold in 2020 for $9 million.
That's an amazing amount, especially when you consider it was originally bought for $56 (just over $500 in today's money), something we'd all keep safe and sound in storage, if we had the hindsight!
Stradivarius Violin
Another instrument on our list, and one with a name that's known the world over; a Stradivarius violin, which sold for $15.9 million in 2011, smashing the previous record by 400%.
The violin was auctioned off in 2011 to help victims of a devastating tsunami and earthquake in Japan, by its owners, a Japanese music foundation, with all proceeds going to the Nippon Foundation.
As we mentioned earlier, storing musical instruments can be difficult, so if you're thinking of holding onto that unused violin, keep in mind that it will need to be kept dry.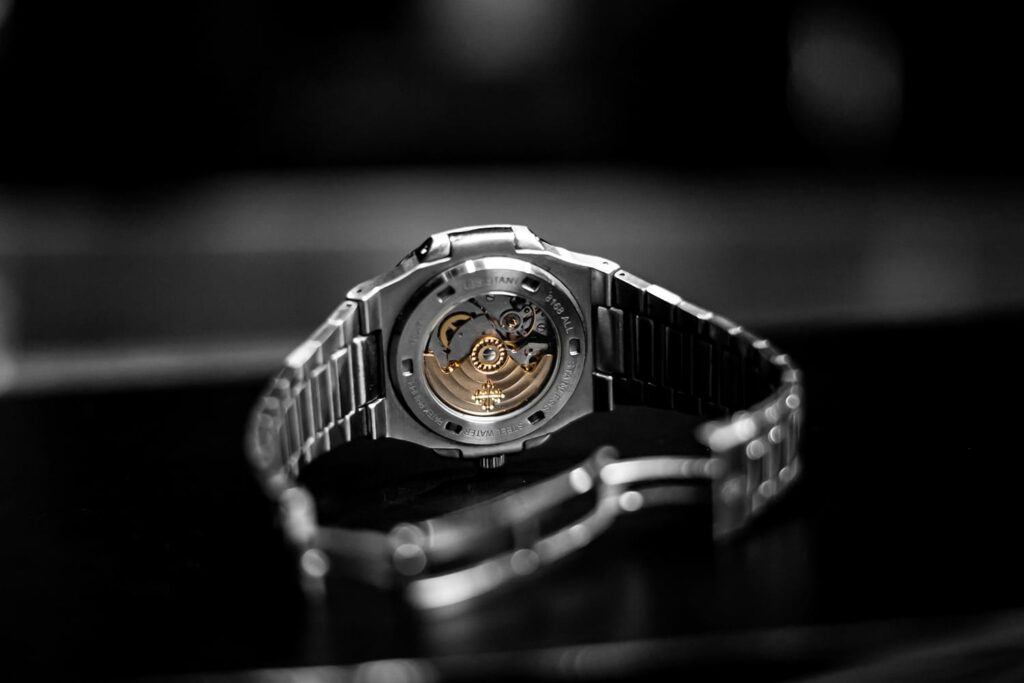 Patek Philippe Wristwatch
The Patek Philippe watch sold in 2019 for $31 million, which, surprisingly, isn't the most expensive jewellery item on our record breaking list. It is, however, a record breaking watch.
Ferrari 250 GTO
Who doesn't want to own a Ferrari? How about the Ferrari 250 GTO which, when sold in 2018 for $48.4 million, became the most expensive ever sold at auction?
Keeping cars in storage is surprisingly niche, but can be incredibly lucrative. Even if you don't happen upon a car as rare as the 250 GTO, there's still plenty of old cars out there that are sure to appreciate in value over the years; with sale prices increasing every year.
So what should you look for in car storage? Obviously you'll need something that's secure, ideally with concierge or on-site security, as well as easy access, so that you can take your car for a spin every so often. Don't forget that older cars are also prone to rust and rot, so dry storage is a must too.
59 Carat Diamond
We're pretty sure you'd notice the 'Pink Star Diamond' if you had it in amongst your belongings, after all, it is 59 carat; the biggest flawless pink diamond ever graded in America. That said, when it sold in 2017 for a staggering $71.2 million, it did beat the previous record for a diamond, set at $57.5 million.
John Lennon's Acoustic Guitar
Whilst John Lennon's Gibson J-160 isn't technically the most expensive guitar money can buy at the moment (that's a title currently held by the 'Reach Out To Asia' Fender Stratocaster), we've included it in our list as it's definitely one you wish you'd put into storage.
When it sold in 2014 for $2.4 million, it became the most expensive acoustic guitar in the world, not bad for something which originally cost around $200.
When it comes to guitars, extra value is added for the stories; like who's played it and who's owned it over the years, which can be tricky to prove. However, there's still plenty of opportunity in vintage guitars, such as original production Gibsons, which have seen a major increase in value; which makes them well worth thinking about keeping hold of and putting into storage.
'Salvator Mundi' Painting
Last on our list is the world's most expensive work of art; Salvator Mundi, originally believed to have been painted by Leonardo Da Vinci (although, this is now disputed).
The price tag of $450m (which it achieved in 2017) is the ultimate; 'we wish we had that in storage!'
If Your Considering Self Storage For Your Valuable Items
As you can see, it definitely pays to keep hold of those valuable items. If you're considering self storage, you'll need a facility that's safe and reliable.Try our free online storage tool and get your storage facility enquiry started.
Our facilities are available in Chicago and Milwaukee, offering units of all sizes and budgets, with extra facilities such as covered loading bays, 24/7 access, onsite faxing and copying facilities and much more.
If you're unsure which unit or location is right for you, speak to our team today, we're always happy to help.