Our latest blog looks at some of the tell-tale signs that you need storage and how it will benefit your home and work life…
What Are The Different Types Of Storage Units?
There are plenty of options when it comes to storage units, so it pays to find self storage that fits your needs. As well as size, storage units can vary depending upon security, city centre location and loading facilities; such as those with covered loading bays, which can be important if you're moving heavier items.
Before choosing your storage unit, think about how frequently you'll be accessing it, as well as the type of stuff you'll be storing, which should help you decide on key details such as whether you'll need 24 hour access, extra security, concierge or collection services.
Are Self Storage Units Expensive?
Self storage units are incredibly good value for money, especially when comparing them to the extra home or office space you would need to accommodate all of your belongings.
With units available from $24 a month, self storage can be one of the most cost effective ways to free up space and organise your home or office, without the hassle of moving or upsizing. What's more, it's secure and usually accessible 24/7.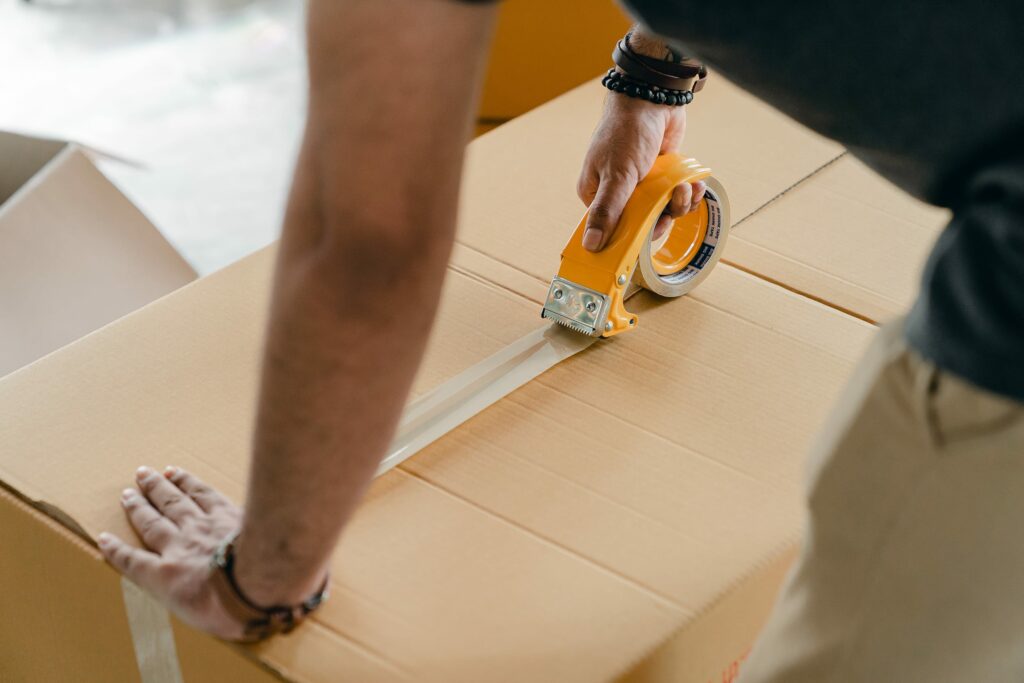 5 Reasons You Need Storage Space
You're Running Out Of Space
We're starting with the most obvious, but it's worth saying as plenty of people don't even realise they're running out of space! If your home or office is over-run with boxes, paper work, unused furniture, old ornaments or even old clothes that you can't bring yourself to part with, it could be time to look for extra storage space.
Another tell-tale sign that you're running out of space and need storage asap is that family life becomes more difficult, with meal and bath times (particularly with families and small children) becoming a chore as you weave around those old boxes, chairs and dressers you no longer use.
Using a storage company, particularly for larger items can really help free up space in your home or office, reducing stress and letting you focus on the important things; working and living easier!
You don't always have to use storage space for larger items such as furniture either, if your office space is becoming a little crowded, smaller storage units are available, to help reduce clutter.
You Have Vital Documents You Can't Get Rid Of
You know the kind of documents we mean; those insurance papers, certificates and licenses that you'll always need, but just not every day!
Using storage is a great, secure way of getting those documents out of your home or office without having to throw them away. What's more, if you do use a storage unit for important documents, you'll always know where they are, as well as having the peace of mind that they're secure.
You Have Valuable, One Off Items
If you have individual valuables such as jewellery or antique furniture, a storage unit could be the answer when it comes to keeping them safe.
Storing valuables in self storage not only offers peace of mind, as you know your items are secure, but can also reduce insurance premiums, thanks to moving items out of your home or office (where they may be more at risk) and into a more secure unit.
24/7 access and reception facilities, which some storage facilities offer, can also increase security and ensure your valuables are well looked after.
You Need To Renovate Or Redecorate
Sometimes, short term storage can make all the difference, which is especially true if you're looking to renovate or redecorate your home or office. By moving larger items and those that you don't want to risk getting damaged into storage, you can free up space to make the whole process much less stressful.
If you're using contractors for your renovation project some may insist on removing larger furniture, if they don't you should still consider it! By moving furniture and larger items into storage you not only reduce the risk of damage, but potentially speed up the whole process, which could save on labor costs.
You Need To Reorganise
Storage units can be a great way to give you short term space whilst you organise for the future, whether that's in the home, or, more frequently, in the office.
By removing clutter from your office during key dates such as stock takes or auditing you create the opportunity to 'restart' with a fresher, more organised environment, knowing that documents and items you don't need on a daily basis are secure, out of the way, but always to hand.
Many companies combine their annual stock take with an 'office clean up' which involves recording and filing those loose documents, clearing two tasks at once. Some storage facilities offer faxing and scanning facilities which can be useful to take copies of any documents you need to duplicate.
You Need To Save Money
Believe it or not, storage facilities can save you money in the long run, as they're more economical, in most cases, than upsizing your home or office.
Most moves, whether that's moving house or office, is usually because you need more space, which, in reality, could be achieved simply by clearing out larger, unused bits of furniture. A storage facility, even long term can offer better cost per square foot than upsizing, with many units offering discounted rates for long term use.
With this in mind, it's worth considering whether your extra space needs are permanent or temporary. For example, would storage help bridge the gap before your children move out? Does your office have extra staff that won't be around forever? These are the situations where storage is the answer.
If You're Considering Self Storage
If you're considering self storage, but not sure which size and type you'll need, try our free online storage tool.
Our storage facilities are available in Chicago and Milwaukee, offering units of all sizes and budgets, with extra facilities such as covered loading bays, 24/7 access, onsite faxing and copying facilities and much more.
If you're unsure which unit or location is right for you, speak to our team today, we're always happy to help.