Get The Perfect Storage For You With Our How To Guide
If you're looking for a storage company the chances are you've already made a brief search using Google or Bing. The problem is, with so many to choose from, how do you find the perfect company for your needs?
Storage is storage, right? Well, surprisingly, good storage facilities offer so much more; going the extra mile to keep customers, like you, happy. So how exactly do you find the best self storage companies in the crowd? Here's our guide to finding the right storage company…
Whilst moving house can be extremely stressful, it doesn't have to be. With a little advanced planning and breaking everything down into individual steps, you can reduce the stress and make your move a breeze. Here's our complete checklist for moving house…
Things To Consider Before Choosing Storage
Before choosing a storage company, it's worth considering those little extras that could be important, depending upon what you plan to store and for how long. Here's a few things you should consider before commencing your search for a storage company near you….
Is It Secure?
Security should be a top priority when it comes to choosing a storage facility, with added security features such as onsite concierge and heavy duty locks a bonus. Choosing a secure storage facility is worth the extra cost (if there is any) as they offer peace of mind, and can also reduce insurance premiums, should you need to cover any individual items.
Is It Convenient?
In most cases you'll probably not need daily access to your items, but proximity is always a bonus when it comes to choosing storage, with those nearby being much easier to access, especially if you plan on checking in regularly. As well as the location, other factors can make storage facilities convenient, such as easy loading and loading carts on hand, which help at the beginning and end of your storage contract. It's worth asking what extras are available before signing up!
Does It Offer Everything You Need
Aside from the physical storage units, which should be clean, dry and secure, there are a few other extras to consider, such as access and onsite staff. Does the storage facility offer 24/7 access? Does it have staff on hand to help, should you ever need them? Do they offer packaging and storage materials, which always come in handy? These are all little touches you should think about when choosing your storage.
How Long Will You Need The Storage For?
The amount of time you need storage could play an important role in choosing your facility. For instance, many offer easy in/out terms, with others offering discounts for longer term contracts. Think about how long you'll need your storage unit for and look for the best deal with those terms in mind. Ideally, your storage facility should offer long term discounts and easy terms.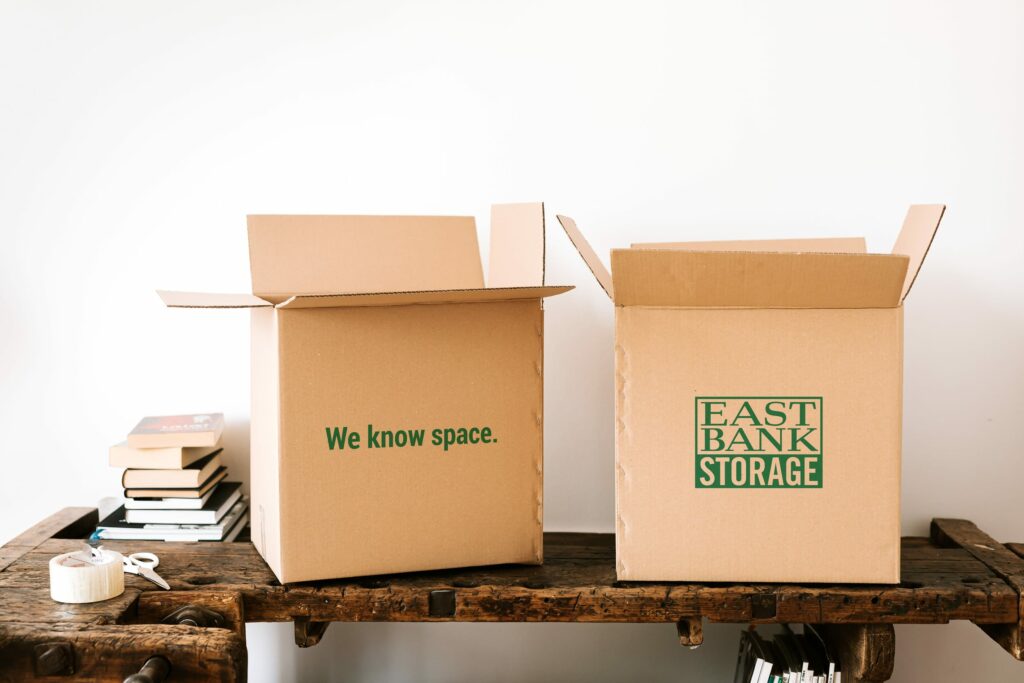 Ways To Find The Right Storage Company For You
Ask On Social
Social media, such as Facebook and LinkedIn, are great places to look for all types of products and services, including storage units! Joining a few local groups will help you find recommendations, from other users, who can offer real world advice.
As well as asking people where to find storage facilities, don't forget to ask them about their personal experience. Did they find the facility value for money? Was it secure? That sort of thing. In most cases people will be more than happy to help.
Check Directories
Directories such as Yell and Hotfrog are always a great place to start your search for storage and they offer peace of mind, as companies willing to list on them are usually respectable.
A lot of directories now also include their own review systems, so it's worth checking those too, prior to calling a few storage units. One word of warning though; make sure you're looking at all the listings and not just ads! Many directories offer the 'top spot' as advertising space on listings, which doesn't always mean the best, highest rated companies in the area.
Ask Friends & Family
Family and friends may have used storage facilities, especially if they have recently moved house and who better to give you honest feedback on local companies?
Check Google Reviews
Google reviews are quickly becoming one of the key ways to find reputable businesses in your area, with anyone able to leave feedback on products and services; including self storage. If you have a few companies in mind; google them! You'll be able to see at a glance how well they are received in your area, as well as reading up in depth reviews left by their customers.
There's very little control companies have over the reviews on their Google Business listing, which means you'll find the truth, good or bad. Before committing to one storage company, it's definitely worth comparing at least two, using Google reviews.
Conclusion
We hope we've given you a few things to think about and a clearer understanding of how to find the best storage company for you. In essence, it pays to do a little bit of background research before committing, whether that's face to face with family and friends, or using online reviews such as Facebook and Google.
Whilst it may not seem like a big deal, your storage may be long term, which means you'll need a reputable company that offers you peace of mind.
If you're thinking about self storage, check out the facilities we have at East Bank Storage! We're highly rated on Google, Yelp and social media.
Thanks for reading, if you've enjoyed our blog, why not share it with friends on social media using the buttons below.